For last year's vote on SIP-012, https://sip012.xyz/ displayed a live tabulation of 'IN SUPPORT' vs. 'AGAINST' votes as they were coming in: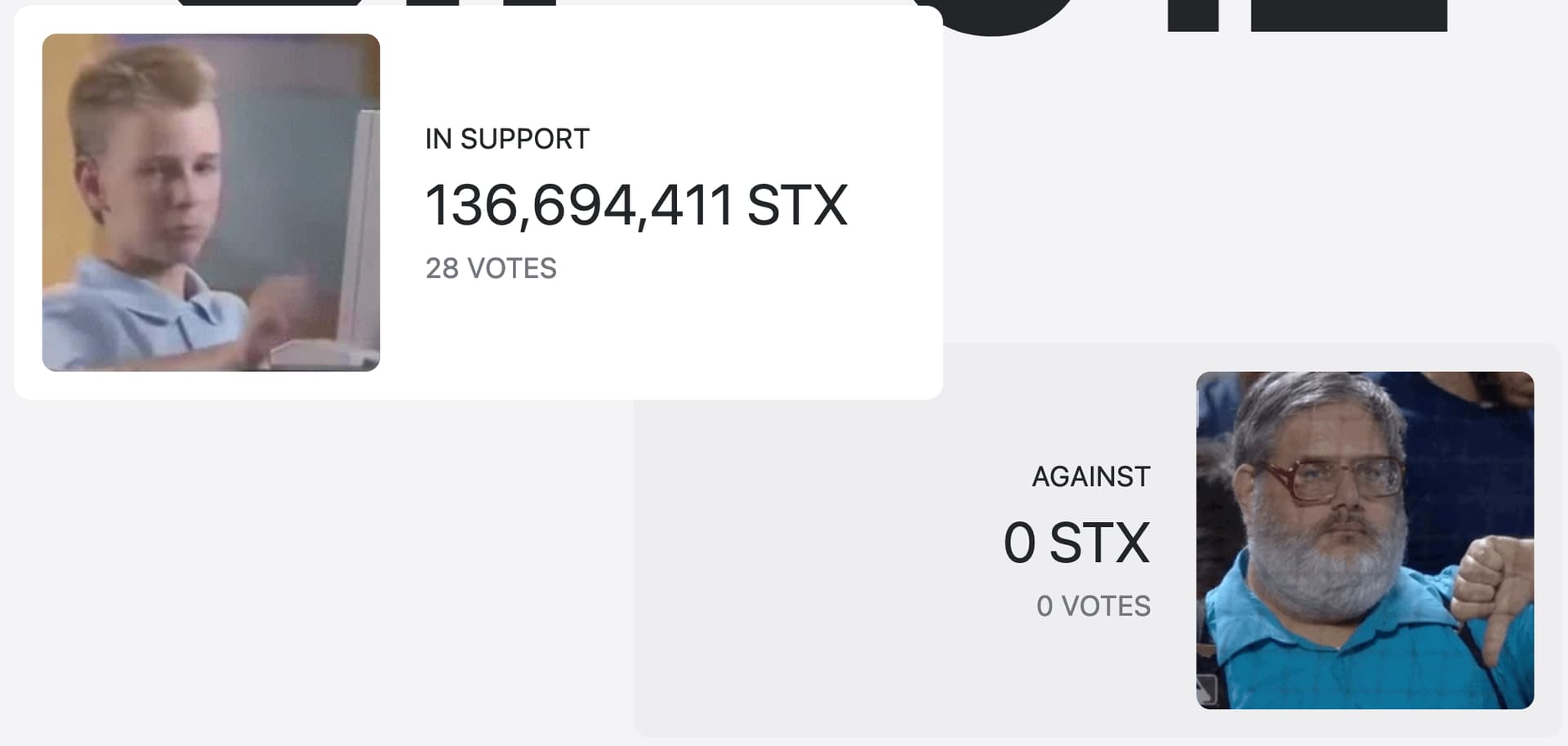 For this year's vote on SIP-015, I propose that we remove the vote counter and instead, just show progress toward the Stacked STX threshold (80 million STX). The idea here is to minimize the influence that a live count might have on voters, i.e. if a voter sees that a large number of STX have already been committed in support of 2.1, they might be discouraged from participating in the vote at all because they'll feel like their vote doesn't really count.
A neutral Stacked STX progress bar might even encourage more voters; imagine a situation in which the threshold has not yet been met and there are only 3 days left to vote. We would feel pressure to quickly turn out more voters in order to complete the vote.
Thoughts?