Hey Stackers, Patrick here from Freehold.
The STX Freehold is currently focused as group of community stakeholders who work together to make an impact and are rewarded for it. They must hodl to remain in the STX Freehold, or any Freehold for that matter. Join us to have an impact at joinfreehold.com.
One of our goals will be related to securing the blockchain: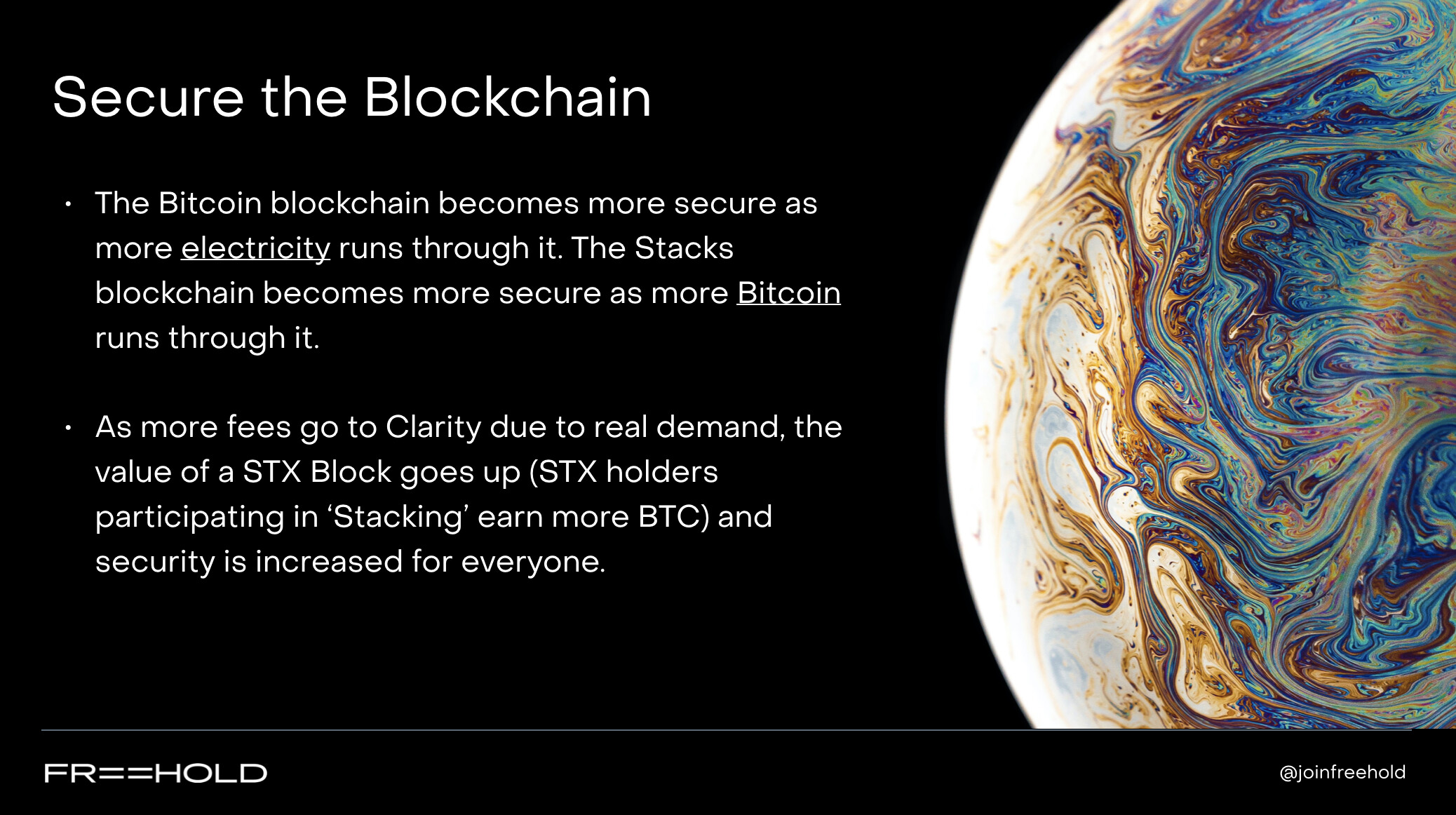 I'm looking to have folks join us and earn for working to grow the Stacks ecosystem.
I really liked what Xan did with the Daemon Technologies mining competition, I think I saw something like 60 miners online across the globe simultaneously and that was really awesome to see. I think Mining is an objectively measurable thing to work towards making more secure so we become the most trusted ecosystem for builders. As for us at Freehold, I could imagine STX Freeholders spreading the word and earning for hitting growth milestones related to this, especially as we are approaching a launch where we could encourage a broad heterogenous group of miners online at the same time.
Again, if folks are pro-growth Stackers, please join us at joinfreehold.com and I'll onboard you personally into the STX Freehold.