Here's the recap from our previous Evangelist/Open Community Meeting. We kicked it off with some introduction from Nako and psq, our new community members who've been rocking it lately. We then followed it up w/ some community wins, working group updates and swapr demo.
Please see our community call-to-action to help move the ecosystem forward! The more we share, the more we work better together.
Our Community Call-to-Action
By completing each task box you are helping our community create a better Blockstack ecosystem.

Help poke the testnet through @friedger https://speed-spend.netlify.app/

Any missing Community Meetup Videos? Let's add it on our community playlist.

If you have some ideas for a name of "Person/People of the Internet" please forward it to @stacksadmin

Jason's Zero-to-Testnet will be a meetup theme for the community

Get involved with the BM working group, read the issues in this repo.

Get involved in some community projects, @fintechrecruiter.id and @Georgina are currently looking for technical partners.

Stacks Foundation requires some community feedback for their open call for board nominations and initial draft of bylaws before the first official board meeting

All needed community actions for stacks foundation/GWG can be found here

Reach out to @whoabuddy to get involved with stacks organization documentation

Join your local telegram groups
Shoutout to @Russ and @cuevasm for helping put this together and special thanks to all the Mods, who are running these local telegram groups
Community Updates
Introducing our new Blockstack Evangelists and highlighting some community members!
Erik Calco
With a passion for Investing, Business, Technology, Economics, People and God, Erik seeks to impact people's lives before he leaves. Grew up in the USA and programmed in over 20 languages by college, where he quit counting. Obtained a BBA in Information Systems. Architected and built systems, and lead teams for start-ups and Fortune 500 companies. Believes in individual freedom through decentralization, and the nature of people to help each other from local communities to globally when large centralized powers are not in their way.
Jitendra Naik
Jitendra began his journey in crypto back in 2016 during his third year of engineering. He started creating contents after realizing the community needs. After his study, he started doing building communities and is currently an ambassador at Algorand.
psq
Pascal is our Phase 1 Clarity Hackathon 1st place winner. Check out his swapr - demo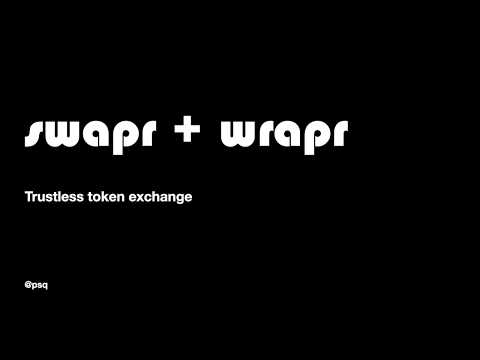 Nako
Nako started her career in the marketing analytics space. She has over 15 years of experience in the technology sector and has held roles in Business Development, Strategy, Sales, Marketing Analytics and Recruiting.
She came across bitcoin in 2016 when she reluctantly accepted bitcoin from a client for her recruiting services.
Now her recruiting agency Fintech Recruiters www.fintechrecruiters.com, prefers bitcoin as a payment method. Fintech Recruiters also expanded its specialization to include blockchain & crypto job placements in 2017
Governance WG c/o Jason
Jason highlighted the following progress for their working group !
Stacksgov project management (pm) repo has some upgrades!

The agenda linked above is the best place to go for a summary of all issues
Issues can now be reviewed/sorted from the issues page on Github as well

i.e. All "action items" labeled with mtg-action can be found here

They are considering roles for each meeting, such as moderator and secretary

Survey is closed, next steps are to archive the results and reach out to respondents

They are working on a governance landing page to accompany all the GitHub resources

They are reviewing alternatives to Zoom, with our first test happening next week. Any suggestions are welcome.

@genTre has given us some huge contributions and is looking for feedback, see this issue or the agenda for more info

First blog post is drafted and should be finalized this weekend
Business Models WG c/o Nako
Nako gave some highlight about the upcoming Stacking and Mining Hackathon. That its gonna focus on tools that will make stacking or mining easier. Here are some examples that were mentioned:
* Stacking social network
* AutoStacker
* DAO lottery
* Mining bots
* Arbitrage bots etc.

Clarity/PoX c/o Joe
Joe gave a quick recap of phase 1 submissions, winners and what to expect for phase 2!
Phase 1: 37 submissions, 17 winners !
Pascal's "swapr", Friedger's coinflip, xmakina redistribution contract
Live Hacking last June 23rd with some Miami Cyberphunk music w/ DJ Ruwe.
Phase 2 closes in 5 days! Get those submissions coming.