This is a quick announcement to inform all Stacks community that SIP-016 has been ratified!

SIP Authors:


Friedger @friedger &


Dan @dant
Full read on SIP-016: sips/sip-016-token-metadata.md at main · stacksgov/sips · GitHub

I thank you guys on behalf of all Stacks community, builders, users, and all other stakeholders who will benefit from the smoother flow and improved standard for metadata.
We deeply appreciate these two SIP Authors who have been long term loyal community members who also helped to create the NFT standard (SIP-009) and many other standard they've contributed towards.
Special thanks to @dartman who helped to find the contracts to meet the tight activation criteria deadline.

Follow their work:
Friedger
Twitter: https://twitter.com/fmdroid?s=20&t=1uxaU1_Kh_4MKtvUjxEUxw
Github: friedger (Friedger Müffke) · GitHub
Dan
Twitter: https://twitter.com/dantrevino?s=20&t=1uxaU1_Kh_4MKtvUjxEUxw
Github: dantrevino (Dan Trevino) · GitHub
Jude's Twitter announcement: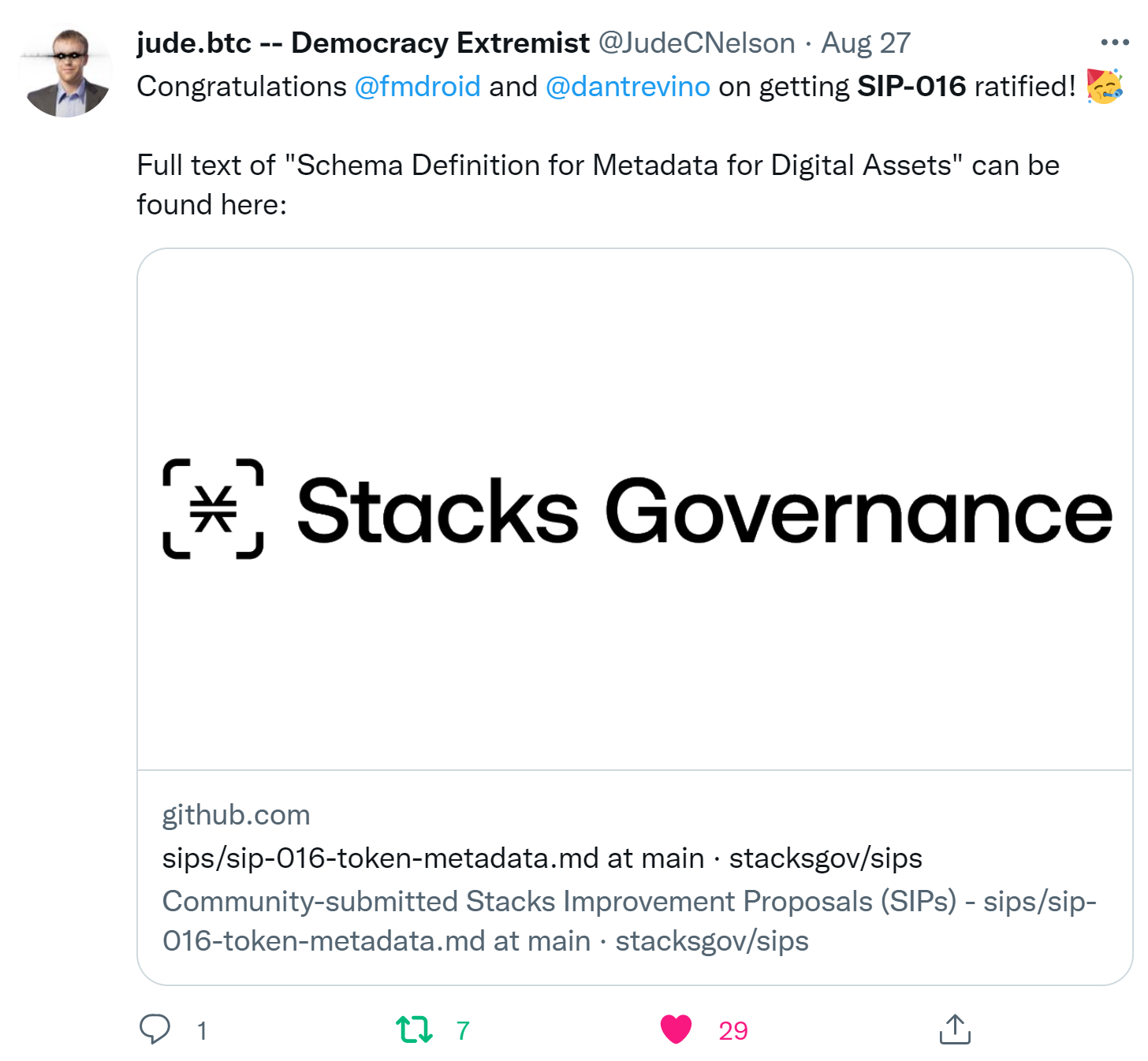 LINK: https://twitter.com/judecnelson/status/1563248422383407105?s=21&t=iDajpbgLkZbZ4-hNWb7cOA