Dear all Stacks community & contributors!
Bringing you the updates from the weekly SIP call!
This week's topic was SIP-019 Notification for Metadata update with Rafael.
To to join this growing SIP process (SIP stands for Stacks Improvement Proposal), I host SIP call every Friday 11AM EST, please tune in!

- 23rd Sep - Topic: SIP-019: Notifications for Token Metadata Updates
- 30th Sep - Topic: Steering Committee 1st Community Udpdate
Previous weeks we have hosted these topics with many the smartest people in Stacks:
You can watch all recordings here: Stacks Community - YouTube
Week

#1

. Decentralization of mining
Week

#2

. SIP voting process & general SIP process
Week

#3

. Stacks 2.1 upgrade + Ecosystem DAO
Week

#4

. Standardization of Bitcoin derivation Path
Week

#5

. Taproot integration
Week

#6

. STX Mining report July 2022
Week

#7

. Consideration Advisory Boards (CABs)
Week

#8

. Increasing Bitcoiners participation
Week

#9

. Open Discussion
Week

#10

. 3 Proposals to improve STX mining decentralization
Week

#11

. Open Discussion.
Week

#12

. CAB Q&A with Jude
Have a nice day! Bitcoin & Stacks for the win!

If you are interested contributing to the SIP process on any level, please feel free to reach out to me!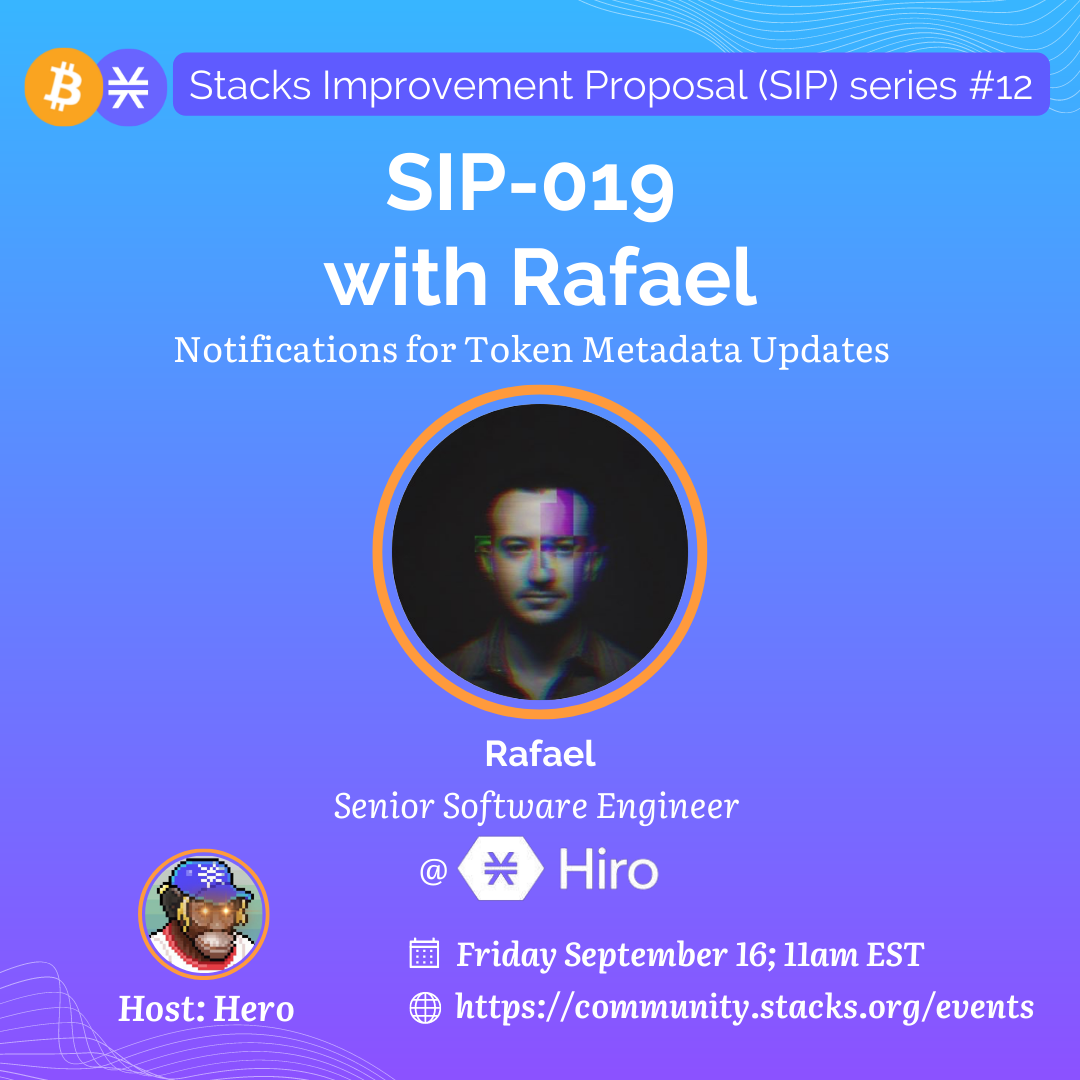 A bigger thread with more details about the background and about the call on Twitter: