Hi Stacks friends!
There's a lot of excitement around BNS and with that - which I'm thrilled to see! With that, there's a growing list of asks for a future version of BNS. One of the things users are asking for is the ability to send and receive bitcoin with .btc names.
What the people want is something like this: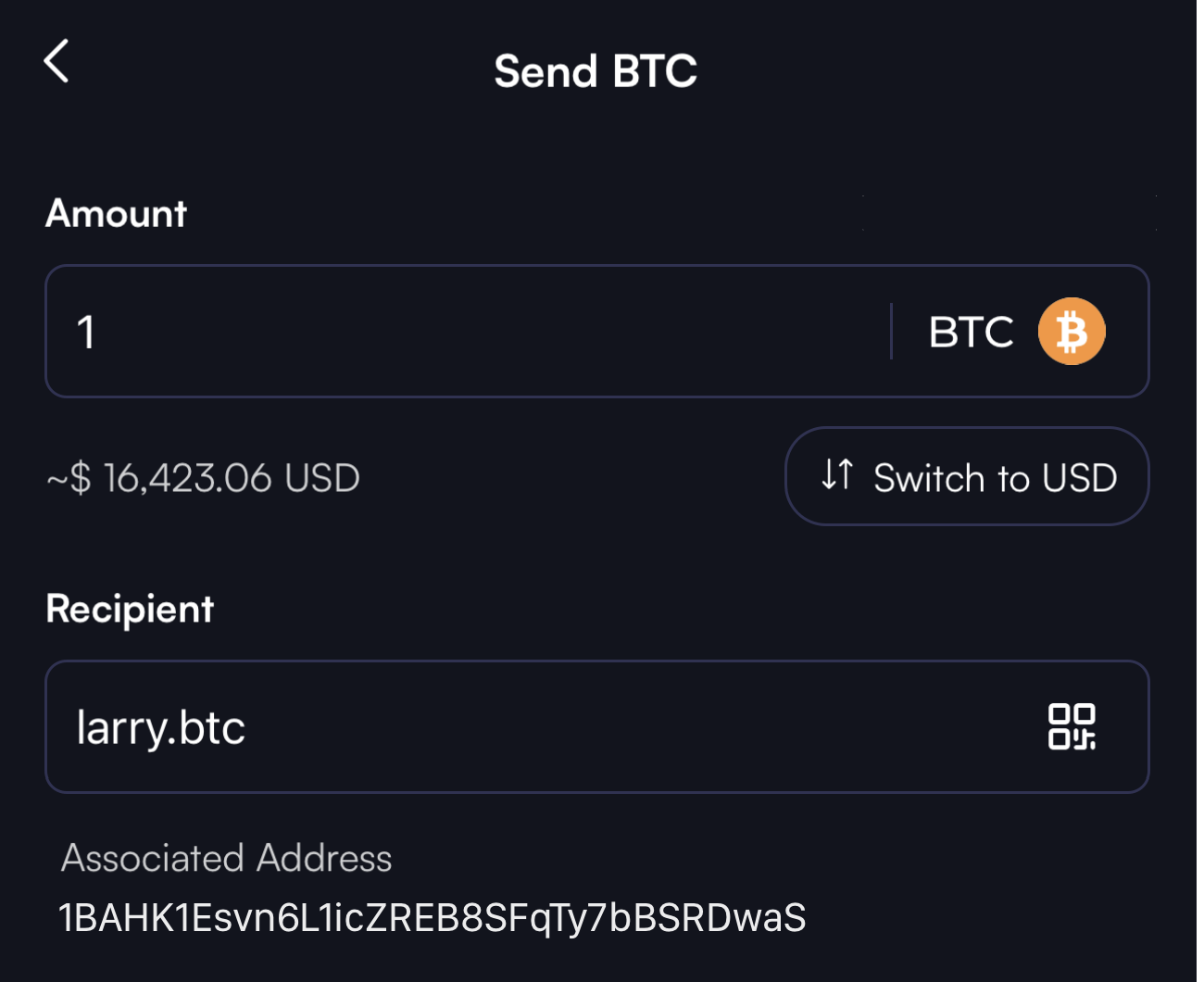 This isn't something that needs to wait for an update to BNS. It's something that can be done today with existing BNS functionality…all it needs are relatively simple developer tools and wallet support and an agreed upon standard.
I've put together a draft of such a standard to enable BNS names to bitcoin address mapping. It takes advantage of BNS's compatibility with a subset of DNS zone file functionality to enable this feature without having to deploy new or updated smart contracts. The standard itself is actually name system agnostic: tools built to work with it will work not only with BNS names but also enable name-address (or account!) mappings on DNS names and other name systems such as HNS that support zone files.
Take a look at the blog post explaining how it works for some background before heading over to the draft standard document for more details.
I'd love your feedback…especially from wallet and application developers. Does this approach make sense? Is this useful for you? I'm happy to contribute this to any group that has formed that is looking to move BNS forward or, alternatively, resurrect the BNSWG.