Hi all, please join our September Steering Committee update call!

Steering Committee (SC) members giving all of Stacks community direct update on all things Stacks Improvement Proposal (SIP) related.
(side note: Stacks 2.1 = SIP-015)

SC Monthly update calls occur on the last Friday of each month 11am ET.

This even is open to ALL Stacks community members!
Wanna hear about key Stacks blockchain updates?
Wanna hear about what's going on with Stacks 2.1 upgrade?
Don't miss out!
Add to your Google calendar schedule here: Events
Or
Subscribe to this event in Stacks discord server:
1.Sess bot (that has reminders built in you can select) Discord ;
or
2.native discord event link Discord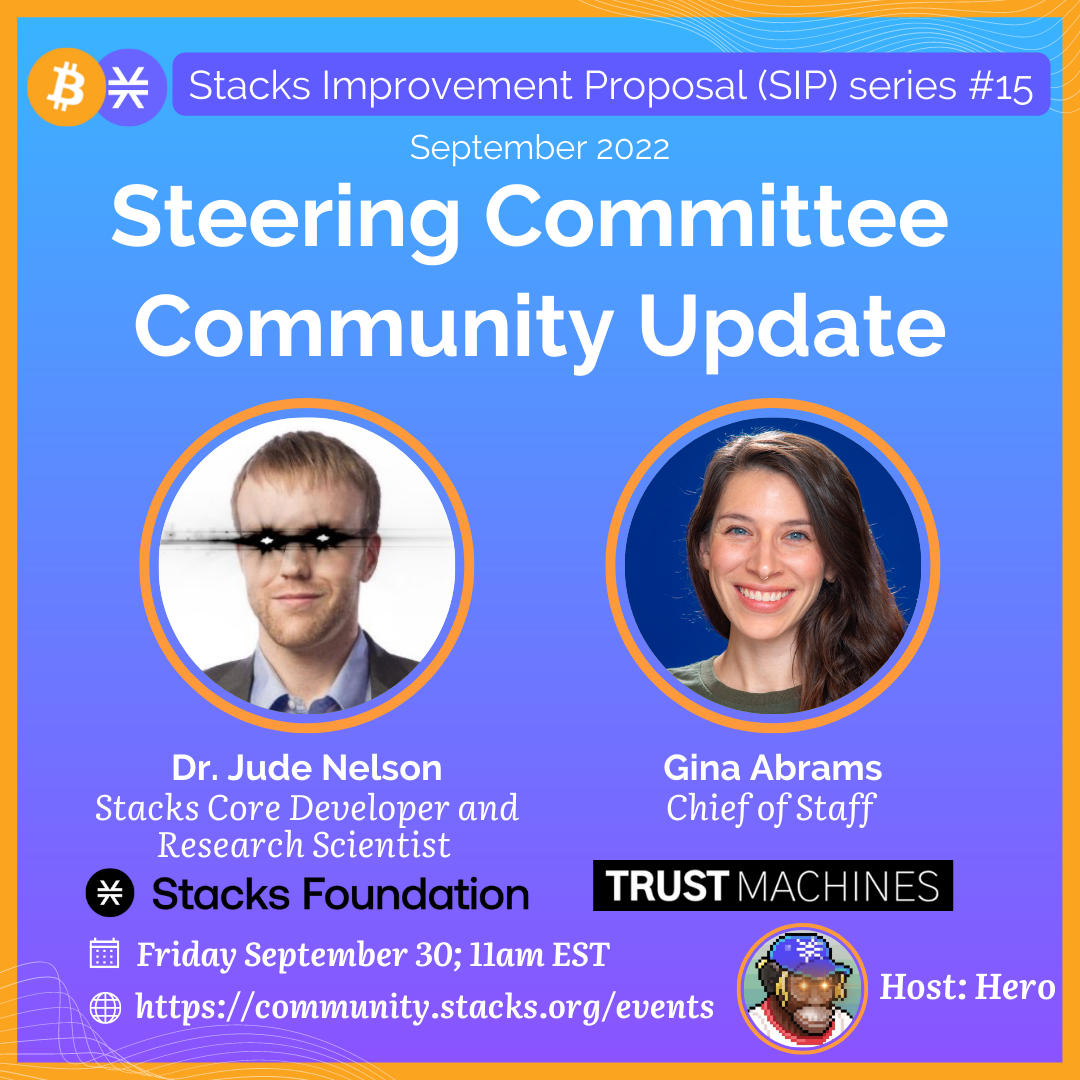 Read more about it in my tweet: